(as expressed by Hebrew Prophets)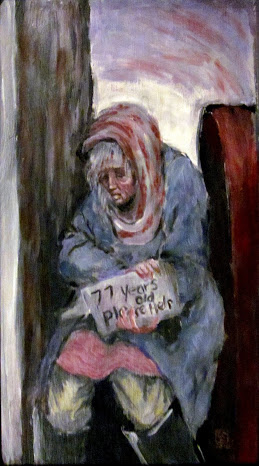 Stealing from the poor (Isaiah 1:17, 23; Jeremiah 5:28)
Like a city hiring a company to throw away the sleeping gear of the homeless
Refusing to defend the needy (Isaiah 3:14-15)
Like a judge declaring that a city has the right to abuse the homeless
Unjust judgments against the poor (Isaiah 10:1-2)
Like arresting a poor person for being unable to pay a fine they received for being poor
Not assisting the needy (Ezekiel 16:49)
Like reducing welfare to those who really need it.
Taking interest for loans (Ezekiel 18:15-17)
Like "quick cash" companies, or bill collectors.
Enslaving a people (Amos 1:6)
Like incarcerating a quarter of the population of African American males.
Excessive violence in war, especially against innocents (Amos 1:13)
Like sending drones out to destroy whole families, or destroying a city for their government's actions.
Excessive rent against the poor (Amos 5:11)
Like kicking a poor family out of their apartment because they are late with their rent.
Accepting bribes (Amos 5:12)
Like getting paid overtime for doing "extra police work" by evicting the homeless.
Turning away those who need shelter for a night (Amos 5:12)
Like almost every church in the United States.
I guess if Amos or Isaiah came today, they'd be pretty busy.