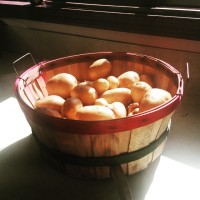 Sunday Bible Study:
Sundays, 6-7:30pm
24375 SE Stark St, Gresham, OR 97030
(Enter through back door, look for 4th grader room)
We study the Bible in light of the teachings of Jesus. We pray and serve the Lord's supper.
Friday outreach:
We collect and distribute food to houseless camps in NE Portland.
Fridays 10:30am-2:30pm
If you'd like to help, contact Steve at 503-737-7209.
Village of Hope:
Village of Hope is a stable community for houseless folks working to get off the street.
We currently don't have a location, but are doing cleaning projects and seeking land for us to have our stable ministry.
If you'd like to be involved, please call Steve at 503-737-7209.