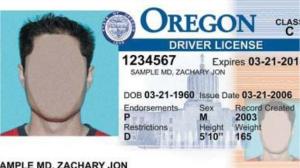 It is frequent that houseless folks lose their ID. Wallets are stolen, misplaced, taken by officials sweeping their camp. In obtaining a new ID, there could be a number of issues: finances, proof of identification, and having an address to put on an ID.
1. Birth certificates are the main form of proof. If one doesn't have this, they must obtain it from the county of their birth. This is easiest to get if one has an immediate family member obtain it for them. To get it otherwise, one has to have other kinds of proof, such as an affidavit from a person who knows who they are, signed before a notary public. Other kinds of proof could be military records or jail/prison records.
2. Generally a person proves their address by giving a piece of mail from an address. But what address? P.O. Boxes aren't accepted. In most cities there are churches or non-profit organizations who will act as an address for people who live on the street.
3. Many cities have organizations that provide finances to obtain state ID. Check a local shelter or day shelter if they have any information about help in this area.
There is also a possibility that if a person is still in the system, a copy of their ID might be provided with a minimum proof, as they have a picture and signature of the individual in their system. Check with your state DMV for more information on this.