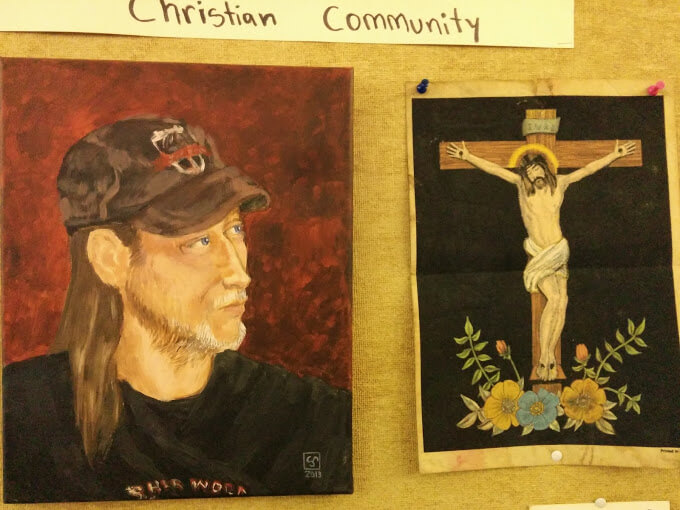 It is so wonderful how many churches provide a Thanksgiving meal somewhere, and will go to a central location to help the poor. Did you know, though, that in the early church, if a congregation didn't have an active ministry to the poor in their community, they couldn't be called a "church". They could be a meeting, or a prayer group, but they couldn't be a church unless they had a regular work in their church for the poor.
Is your church involved with the poor? Perhaps you are wondering what ways a church can get involved? It really is about looking at your church's resources and making them available.
Here are some ways that I've helped our church and other churches– whether alone or in network– reach out to the needy in our communities:
-Offer showers to the homeless
-Community meals inside a church
-Cook a meal to deliver to a soup kitchen
-Cook and serve a meal at a soup kitchen or senior center
-Free clothing closet
-Art studio for the poor
-Transportation for the homeless to services
-Making canned food and produce available for families
-Opening our kitchen for the homeless to cook the food they get from food stamps
-Providing day shelters so the homeless can get out of the weather and the community eye for a few hours a week.
-Offering space in our church facilities for community gardens
-Having a warehouse for items to be given to the poor and homeless
-Overnight shelters on the coldest nights of the year
-Provide haircuts at a soup kitchen
-Provide bike repair at a soup kitchen
-Allow some people who sleep in vehicles to stay in the church parking lot for a period of time.
-Arranging an agreement for one or two responsible homeless folks to stay on church property.
-Gather blankets, socks, sleeping bags, breakfast bars, fruit, individual containers of food, hygiene items, hand warmers and hand them out to the homeless
-Have a trained volunteer church worker who will recommend services to those who call in need.
I haven't done this myself, but I know churches that do:
-Provide bus tickets for the poor
-Offer motel vouchers for the homeless
-Organize lunch and hygiene items and socks in sacks to hand out to the homeless at their camps
-Provide rent or utility assistance to prevent people from becoming homeless
-Provide a social worker to obtain birth certificates and ID for those who have lost theirs
Each of these things requires a bit of organization, but they are basic and often provide a huge need for the community. In Gresham, almost all services are provided by churches, doing just what was described above.