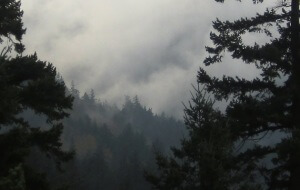 Thus far, it's been a very mild fall, with some heavy rains on some days. But we know that winter is coming and with that will be greater needs. We want to have donated or purchase more sleeping bags, tents, tarps and winter clothing this year. In East Multnomah County the winds are cold and few people, especially the recently homeless, are prepared for the conditions. We want to help, with your help.
If you are local (in the Portland area), and want to donate any of these items, please give us a call at 503-888-4453. We can arrange a meeting place or possibly a pick up. We could especially use men's pants from the 32-40 waist size! We always need coats, socks, rain ponchos, long underwear and other adult-sized winter items.
If you are out of town or unable to meet up but would like to donate, there are a couple ways you can do that. Of course, you can donate money via check or PayPal on this page. Besides the donations for winter items, we could also use help keeping up our regular rent costs this winter.
Or, if you'd like to donate more directly, you can purchase the items below on Amazon, and send it directly to us. Just request that the delivery address be 3733 N Williams, Portland OR 97227 and we'll get the supplies to people in need. If you'd like to help us more, sign up with Amazon Smile, and ask that with each purchase you make, a percentage goes to Anawim Christian Community! :)
Two man tents for an emergency situation for one person
Four man tents for long-term shelter for two people
Large tarps for protection from heavy rains (brown, 12 x 16, please)
Sleeping bags (30-20 degrees, please)
We want to give a big thanks to Operation Nightwatch for providing us with so many blankets, as well!