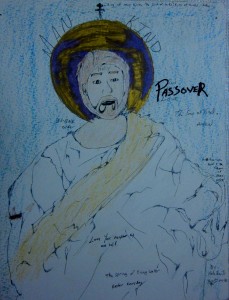 * There have been a number of accidents and illnesses striking folks on the street. Please pray for Gary, Dan, Chris and others who have been hospitalized, had surgery and then had to do their recovery time on the street.
* We are having a baby boom at Anawim! This is a great thing, but also poses many challenges. Pray for those who have many needs, both physical, financial and emotional to care for their new child: Brook (due Jan 9!), Reachiel, Sam, Lisa and others.
* Pray for Jo who is struggling with cancer, being forced to move and other emotional issues. On the praise side, she and her friend Chris will be baptized at Anawim on the 22nd!
* Pray for Jeff & Yvan and Tim & Sam, all Anawim workers, and all being forced to move in the next month. Pray that they would find places to go and get settled in such a way to provide more opportunities for peaceful ministry.
* Thank God for our new volunteers over the last few months! Genevieve, Ramona, The Floyds, James and so many others, thank you!
* Thank God for all of our faithful donors this last year! You've provided us with literally tons of clothes, food, items and finances– you have deeply touched the lives of hundreds of the homeless and poor this year! Thank you for your generosity!
* Finally, pray for the whole Anawim team and the many volunteers who are ready to help this winter. We will have day shelters and overnight shelters in the coldest times. Pray that lives would be saved and we can remain peaceful and compassionate, no matter what the challenges. So much to do, so little time! But God can make it all happen in His way, in His time.